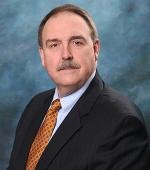 Robert Rossiter Jr. is an Omaha-based attorney who was nominated by Senators Deb Fischer and Ben Sasse to replace U.S. District Judge Joseph Bataillon. Bataillon's vacancy was announced on October 2nd, 2013 and the nomination of Rossiter was made on August 15th, 2014. After nearly one year, however, a judicial vacancy remains in Nebraska's District Court. Rossiter graduated from Creighton Law in Nebraska with honors in 1981. He has been listed in Best Lawyers in America since 1995 in the areas of labor and employment law. Rossiter has also been chair of the Federal Practice Committee for the district of Nebraska and also served as chair for the House of Delegates for the Nebraska Bar Association. Rossiter is currently an adjunct employment law professor and legal writing instructor at Creighton.
Nebraska's judicial nomination process
When a vacancy occurs, lawyers submit their names for consideration to the judicial nominating commission. A public hearing is held and candidates are allowed to speak on their own behalf. The commission submits the names of at least two candidates to the Governor and voters are given the option to retain judges. If the governor does not make an appointment within 60 days of receiving the list of nominees from the judicial nominating commission, the Chief Justice of the Supreme Court makes the appointment from the list.
Here is a sample letter that can be sent to Nebraska's current Senators, Deb Fischer and Ben Sasse, to let them know that you would like judicial vacancies filled.
Dear Senator,
The federal courts and the judges who serve in life-time seats on those courts matter to me. Our nation's federal courts make rulings on virtually every issue that is important to me and my family. Individuals turn to the courts to protect their basic rights and liberties. We need a federal judicial branch that is fully staffed by diverse judges with a variety of personal and professional backgrounds.
As my United States senator, you are in a position of great responsibility on this issue. I am counting on you to ensure that any of us can have our day in court and have confidence in a fair hearing and a ruling based on the Constitution.
Please ensure that every vacancy on the federal courts is filled by supporting prompt consideration and a confirmation vote on the Senate floor.
Sincerely,
(Name)
(Town)