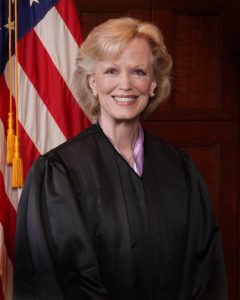 Nebraska's chief district judge, Laurie Smith Camp, took on senior status effective December 1, 2018. The date also marked the end of her seven-year term as chief judge. Smith Camp worked for the federal court for 16 years after being nominated by President George W. Bush in 2001. Although she took on senior status, Smith announced she will maintain a full caseload pending the confirmation of her successor.
Nebraska has three federal district judgeships- two in Omaha, and one in Lincoln. Smith Camp's vacancy will be filled by presidential nomination and Senate confirmation. President Trump's nomination will rely heavily on the recommendations of Nebraska Senator Sasse and Fisher.
On December 13th Sens. Ben Sasse and Deb Fischer announced the judicial process for the vacancy on the U.S. District Court for the District of Nebraska. Back in November, Sen Sasse said "In the coming weeks, as we look to fill her seat, we'll be looking for men and women of integrity who are also committed to the Constitution and the rule of law."
Click here or here to read more about the Judge Smith Camp's pending vacancy.